Looking for a Fun Way to Make a Difference? Volunteer at Legacies
June 1, 2022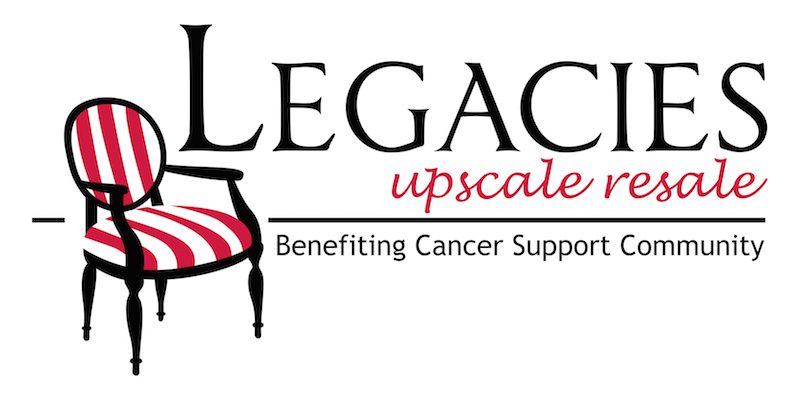 Legacies, an upscale resale shop that benefits Cancer Support Community (CSC), is made up of over 100 volunteers who work as sales associates, pricers, decorators, merchandisers, office assistants, repair people and data entry specialists.
They like antiques and vintage treasures and enjoy spending a few hours a week in a top-quality Cincinnati consignment shop.
Our Mission? To Make Sure No One Faces Cancer Alone
One hundred percent of our proceeds go to CSC.
CSC helps people in the local community with free support and services to improve quality of life and survivorship. They provide non-medical care to anyone with any type or stage of cancer, and to their family.
Opportunities at Legacies
We have something for just about everyone—the introvert who likes to surf the internet to determine pricing, the extrovert who loves to sell, and the creative type who can show our merchandise in the best light.
Sales Floor
Sales Team volunteers report to the Sales Team Management and Staff Sales Lead. They work regularly-scheduled daytime shifts made to fit your schedule.
These volunteers are the face of our organization. They greet customers, are familiar with the inventory, interact with customers, share any information related to inventory that would help with the sale, and wrap purchases.
They direct potential consignors to staff, as appropriate, or to applicable written consignment or donation policies and procedures.
Cashiers complete sales transactions using Legacies' inventory/point of sale software system. They are trained regarding the different transactions and modes of payment, and are expected to maintain this knowledge through refresher courses.
Cashiers must be able to multi-task and react to challenges posed by customers.
Merchandising
Merchandising volunteers report to the Merchandising Coordinator and work regularly-scheduled Monday 10-1 or Thursday 11-2 shifts. They create product vignettes including furniture, home accessories, textiles and art. 
Jewelry Merchandisers create displays in cases to best display jewelry pieces.
As part of the Monday reset (when the store is closed to the public), merchandisers clear sold merchandise, identify expired goods for price reductions and stage new products.
Merchandise Cleaners improve the presentation of inventory by cleaning and polishing jewelry, silver or crystal as required.
Merchandise Taggers attach sales tags to merchandise. The description on the tag must match the description on the consignor/donor itemized listing and the item itself. Attention to detail is required.
Pricers/Researchers determine the price of each item based on research and personal knowledge. Internet research skills are required. Knowledge of antiques, art and collectibles is helpful.
Ticket Typers create sales tags by entering information from pricing sheets into the Legacies inventory/point of sale software system. Accurate word processing skills and great attention to detail are required.
Office Administration
Office Assistants support the administrative functions of the Business Manager, the Volunteer Coordinator, the Volunteer Advisory Committee and other areas as requested.
Skills required include knowledgeable operation of a multi-line phone system, word processing, spreadsheet creation and filing.
Floater/Substitute Volunteers can be needed in all areas, and work a flexible schedule.
Legacies is a fun atmosphere where people who appreciate the finer things in life take pleasure in giving back together.
Sound like you? Please contact the Volunteer Coordinator at 513-871-8899 or email [email protected] for more information.