Mother's Day Sale!
May 5, 2016
Legacies will be closed on Mother's Day Sunday May 8th. But come in now for special savings!
All lamps and chandeliers, 20% off
50% off all merchandise $10 and less!
We look forward to seeing you in the store, and most importantly, HAPPY MOTHER'S DAY!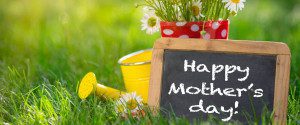 LEGACIES UPSCALE RESALE AND CONSIGNMENT IN CINCINNATI OHIO
Legacies Upscale Resale, located within the Hyde Park Plaza in Cincinnati Ohio, offers gently used top quality furniture, home accessories, antiques, jewelry, and art at significant savings. You'll find names like Baker, Ethan Allen, Sherrill, Stiffel, Waterford, Lenox, Haviland, and more. All proceeds from Legacies Upscale Resale and Consignment in Cincinnati Ohio benefit Cancer Support Community of Greater Cincinnati and Northern Kentucky, which provides free support services to patients and their families. Don't forget to sign up for our NEWSLETTER for updates about special events and sales. Visit our FACEBOOK PAGE for tons of information about new items, THE HOPE CHEST, our online store, featuring hand picked one of a kind items, or best yet, please visit us at our retail store Hyde Park Plaza 3854 Paxton Ave. Cincinnati, OH 45209 Phone 513-871-8899
GET DIRECTIONS