Where to Save on Designer Purses in Cincinnati
August 29, 2020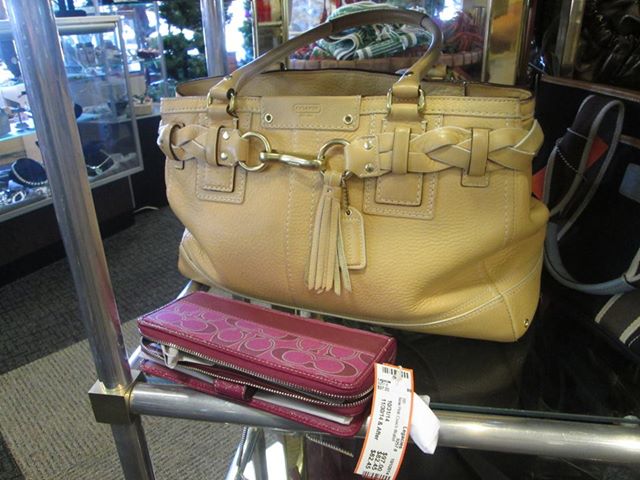 Shopping for a classy shoulder bag or tote in Cincinnati? They can be hard to find or require long waits. And the prices can take your breath away. A great place to look for bargains is Legacies Upscale Resale. We offer brands such as:
Michael Kors – known for innovation
Coach – affordable luxury
Dooney & Bourke – one of the most respected brands on the market
Cole Haan – timeless craft and great bags for organizing your stuff
Gucci – enjoying a popularity resurgence
Fossil – designs to complement any look
Vera Bradley – head-turning feminine prints
Anne Klein – versatile
You'll love our variety and quality. And our pre-loved bags are carefully authenticated (no fakes allowed).
Find The Right Handbag Right in Cincinnati!
Because handbags from high-fashion houses are meant to convey status, they are always an investment, even secondhand. So you want to make sure you are choosing a bag that makes you feel like a million bucks, while fitting your personality and lifestyle.
Some things to consider:
What is the reputation of this brand? Is it one with which you want to align yourself?
How will you use the bag? For errands, work, every day, vacations, parties, date nights or special occasions? Do you need a clutch, a structured tote, crossbody bag or carryall? They all make a different statement and function differently.
What aesthetic are you looking for? The shape and silhouette of a bag is often synonymous with the brand. When people see your bag across a room, they instantly know who designed it. Make sure the bag you choose says what you want it to.
Think about quality. What materials do you want? Do you want a machine-made or handmade bag?
What about color? Do you want to be able to carry your handbag around Cincinnati year-round? You might prefer a neutral color in that case. Would you rather celebrate spring, for example, with a bag that gets attention? A bright color will suit you best.
The last thing to consider is long-term value. An "It-Bag" is super-trendy now, but will the style still work in five years? What about 10? A designer bag is a purchase for the long haul.
Get the Quality you Want
You may wonder if you will feel as confident carrying a secondhand Gucci bag as you would a new one. If the bag comes from Legacies, absolutely!
Here's our promise: With a pre-owned handbag from Legacies, no one will know you found your iconic carryall in Cincinnati's favorite resale shop!
Our Hometown Handbags Make a Difference to Your Neighbors
Designer bags are exclusive on purpose. They're made in small batches and crafted to last, so you will pay a lot more for a pre-loved designer bag than a typical department-store purse. But compared to other Cincinnati handbag boutiques, you'll most likely be pleasantly surprised at our prices.
Our shop is run by volunteers, which also helps keep our prices low.
Money spent at Legacies also makes a difference. Everything we sell is either donated or sold on consignment by people who want to help others. Your purchases enhance traditional medical care with professionally-led support groups and healthy lifestyle classes at The Cancer Support Community.
Get Your Next Purse in the 'Nati
Shopping at Legacies is always a fun adventure. You never know what deals you will find. But that's part of the fun of shopping for luxury goods without leaving town! If you don't see what you want this week, try again soon—the bag you've been dreaming of, the one that will transform your wardrobe, may have just come in!
Legacies Upscale Resale
Hyde Park Plaza
3854 Paxton Ave.
Cincinnati, OH 45209