Rare Offering of Original Art by John Lennon & Peter Max
December 1, 2017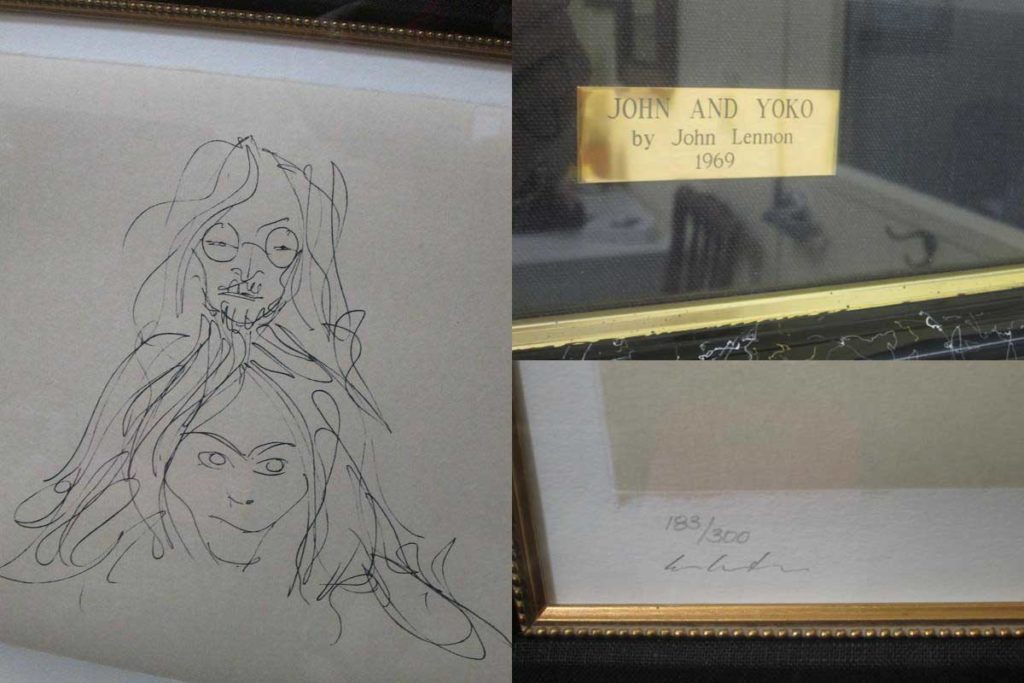 Rare Beatles Artwork For Sale at Legacies!

John and Yoko, 1969 lithograph #183/300 from the Bag I Collection. Created as a wedding gift from John to Yoko. Signed, embossed and Lennon's personal chop meaning "Like a cloud, beautiful sound." Beautifully matted and framed. 62″ x 60″ framed. A beautiful collector's item for the Beatles fan.
$3,815
Sailboat, acrylic on paper, from the series by Peter Max in 2009. Signed, lower right-hand corner with traditional colorful Max signature.
49″x49″
$2,015
VIEW BY APPOINTMENT ONLY
If you are interested in seeing one or both of these art works, please contact Jen Hurwitz at Legacies, (513) 871-8899 or click HERE to email to set up an appointment.
All proceeds benefit Cancer Support Community of Greater Cincinnati and Northern Kentucky.