Still Popular 129 Years Later: Swarovski Jewelry
May 3, 2021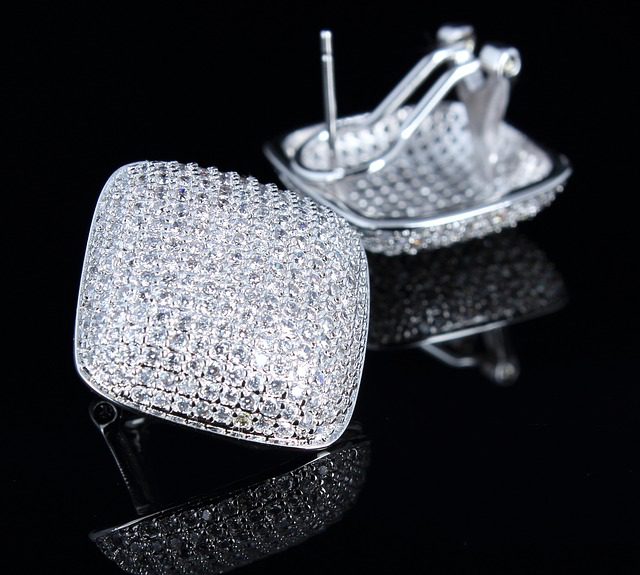 Swarovski jewelry was born in 1892 when Daniel Swarovski, the son of an Austrian glasscutter, patented a machine that could cut glass into crystals that were virtually indistinguishable from diamonds.
To make a Swarovski crystal, quartz sand, potash, sodium carbonate and red lead are melted in a stew at high temperatures.
The potash makes it easy to shape the crystals. Then polishing and the Aurora Borealis coating (developed in the 1960s; the process creates rainbow refractions) give the crystals the brilliance of diamonds—without the hefty price tag. The crystals are not as hard as diamonds, however, so you have to be a bit more careful with them.
The company has a patent on the electric glass cutter designed by Daniel, so no other crystals look like Swarovski.
Red Lead and Safety
Some people worry about the red lead Swarovski uses. Lead is toxic, and is banned in many countries. But Swarovski uses lead on the glass, not the metal, so it cannot transfer into skin.
The metal on Swarovski pieces is usually gold- or rhodium-tone plated. Some pieces have a palladium tone, and are coated with a PVD base metal. Swarovski jewelry with a gold tone has a top layer of pale-yellow gold.
Because the materials used are not precious, Swarovski jewelry is not highly-valued per se. But the brand is so highly-regarded, Swarovski pieces are priced higher than those from competitors.
Swarovski uses higher-quality materials, and the process of creating a Swarovski crystal is complicated compared to other glass jewelry. The company's precision cutting is unmatched in the industry to this day.
Making Sure Your Swarovski is Real
No matter where you buy the jewelry, confirm that the dealer works directly with Swarovski to make sure what you are buying is genuine. Check credentials on the vendor's website. Authentic Swarovski comes with an official certificate, and the box has a patented Swarovski swan logo.
Absent a certificate and box, there are other ways to verify Swarovski:
There shouldn't be any bubbles in the crystals,
all facets should meet and point upwards,
each crystal should be identical in size and cut,
crystals in the same color family should look identical,
and there should be no scratches or oily sheens on the faces.
You can also check the seal code on the tag, if there is one. At Legacies, we clean and authenticate every piece of jewelry, ornament and decoration we label "Swarovski."
Swarovski Cachet
The brand has had some amazing moments. Marlene Dietrich's 1932 comeback film Blonde Venus brought Swarovski to the attention of the masses. After Dietrich's costumes and jewelry glittered with crystals in that film, an endless parade of starlets showed up onscreen and on the red carpet wearing Swarovski head to toe.
In 1961, Audrey Hepburn wore Swarovski as Holly Golightly in Breakfast at Tiffany's. A year later, Marilyn Monroe sang "Happy Birthday" to President John F. Kennedy wearing a dress dripping with the crystals. (Watch her here).
Brands like Christian Dior, Victoria's Secret, Christian Louboutin, Chanel, Louis Vuitton and the Royal Canadian Mint have partnered with Swarovski.
There's always a giant Swarovski crystal on top of the Rockefeller Center's Christmas tree. And at the 2018 Academy Awards, 45 million Swarovski crystals decorated the stage's focal set piece.
Buying Secondhand
If well cared for, Swarovski jewelry can last a lifetime. That's why you can find exquisite vintage Swarovski pieces in great condition at Legacies Resale Shop in Cincinnati's Hyde Park Plaza.
We sell the following Swarovski items:
necklaces
pendants
bracelets
rings
earrings
watches
home accents
Christmas ornaments
Our inventory changes frequently, so stop in often to see what Swarovski treasures we have this week!