Where to Save on Pre-owned Wristwatches in Cincinnati
September 12, 2020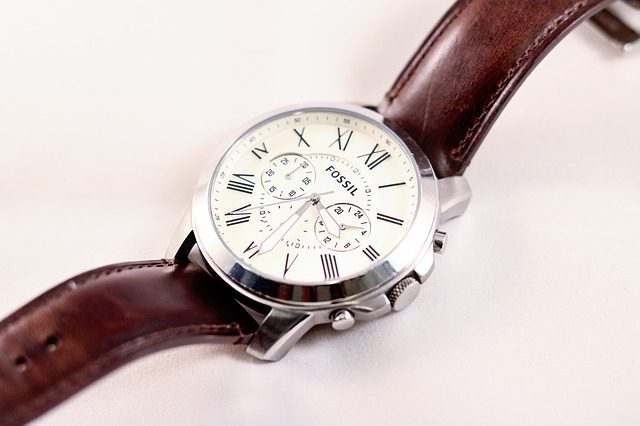 In the market for a designer watch? Shocked at the prices and lack of availability? Here's a secret: you can find a distinctive, name-brand watch at Legacies, the Upscale Resale shop in Hyde Park Plaza.
And no one will ever know you bought it secondhand.
There are other places that sell preowned designer watches in Cincinnati, but few offer the quality and variety you'll find at Legacies. On any given day, you might find a deal on a luxury watch such as an Anne Klein or a Fossil, or one may have just walked out our door on someone else's wrist.
Legacies' merchandise changes all the time, so check back frequently!
Why Shop Consignment in Cincinnati for a Watch?
Shopping secondhand timepieces at Legacies is smart for six reasons:
You can find things not available elsewhere
Vintage watches have a certain cachet that new ones do not
Watches can be a good investment
They are less expensive than new
You skip the initial depreciation of a designer watch
Watch trends change, so it makes sense to not break the bank
Plus, Legacies' watches are always in good repair and you can expect years of wear with proper cleaning and servicing.
Finding a Timepiece That Makes the Right Statement
We can all check the time on our phones any time, but the panache of a beautiful watch still endures.
Why?
A watch does more than tell time and accessorize your outfit. It conveys status and expresses your taste, interests, and most of all, style. It marks you as a person of substance who appreciates highly-skilled craftsmanship.
A watch is often a cherished possession. You might wear it daily for decades and then pass it down to your children or grandchildren.
There are watches that cost a few dollars and watches that are worth more than the average American's car. Types and functions vary widely. The materials, colors and design of the face and band all make a specific statement.
To a degree, you can change that message by switching out the band from season to season or event to event; but sometimes you need to swap out the watch entirely; you wouldn't wear a clunky casual watch to a black-tie event, or an elegant dress watch to the beach.
So it makes sense to think about when and where you will wear your Legacies watch—or watches. Our prices are so good, maybe you will find one for every day and one for evenings out!
Finding Watch Value without Leaving Cincy
We sell vintage, casual, and classic watches in excellent condition at great prices. But watches are one of the few items that hold their value, so that Rolex or Patek Philippe you want may cost more than you would have hoped. Nonetheless, we charge much less than high-end jewelers or watch sellers in Cincinnati.
It's good to be careful buying a pre-owned designer watch. Not only do you want to make sure it is authentic, but also that the dial and bracelet are in excellent working order. You don't want the bracelet to be stretched, for example.
You never have to worry about any of that at Legacies. We are careful to authenticate every watch that comes into the store.
The added value of buying a watch at Cincinnati's upscale resale shop is that your purchase makes a difference. Every item we sell is either donated or offered on consignment by someone eager to help people affected by cancer.
Our shop is run by volunteers, and our share of every sale goes to The Cancer Support Community of Greater Cincinnati and Northern Kentucky, which supplements medical care with support groups and workshops.