What to Buy in Resale Shops
December 1, 2022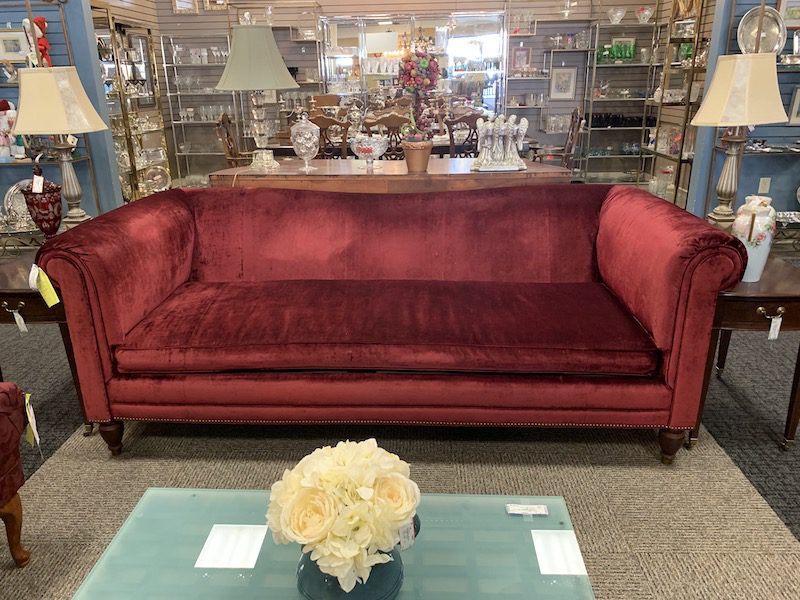 People find all kinds of treasures in second-hand, thrift and consignment shops. Here are some of the more popular categories of merchandise we carry at Legacies Upscale Resale in Hyde Park Plaza:
Furniture
Our sturdy used furnishings are of the highest quality, but if a style seems dated, you can repurpose it with paint, or fill a room with an eclectic variety of items. Of all the furniture stores in Cincinnati, you can find some of the best deals in places like Legacies Upscale Resale.
Lamps
We carry a wide variety of lamp styles in excellent condition. Complete your living room, bedroom or rec room with the perfect vintage lamp, or give it a new look by changing the texture or changing out the shade.
Home Décor
We sell items you would normally think of as décor, and things you can make into décor. Vintage cooking tools can give your kitchen a warm look, for example.
Seasonal Décor
To dress your home or table for the holidays, look for lightly-used items at Legacies. They are not only higher in quality than similar items found at big-box stores, they are also less expensive, and will last for many years to come!
Cookware and Tableware
Need a crockpot, instant pot, coffeemaker, or other time-saving cooking device? Chances are you can find it at Legacies, sometimes still in the box.
Cast iron skillets, Dutch ovens, ceramic bowls, mixing bowls and more are frequently on our floor. Vintage dishes go fast. If they have imperfections, consider them for other uses like as planters.
Art
We sell framed art of all kinds. If you don't like the painting, you might have the perfect way to use the frame!
Why Choose Second-Hand
In general, our merchandise is made with better craftsmanship than similar items made today. You'll find pieces constructed from more durable materials as well. And, of course, our prices are more appealing!
Many of the things we sell simply are not available in regular retail shops. You might find them in extremely upscale boutiques, but for highly-inflated prices.
When you furnish or decorate your home (or your body—we carry furs, jewelry, scarves, handbags and watches in our Cincinnati store more) with gems from Legacies, you build a look no one else has. Why be a copy-cat when you can be unique?
Successful Resale Shopping Tips
Stop back often
It can take several visits to your favorite consignment shop to find the deal you want. At Legacies, the merchandise changes weekly. What doesn't sell quickly gets marked down. Nothing stays in the store more than 60 days.
Go in with an open mind
Think outside the obvious. Paint can give home décor and furnishings a whole new look. A functional item can be used as charming décor. Our friendly volunteer salespeople can give you ideas based on what other shoppers have discussed with them.
Know the value of the item you seek
Depending on the vintage and popularity of an item, the Legacies price may be a total steal or just a good deal. Know the general value of the piece you want and what you are willing to pay.
Have a list when you go in
It's fun to be surprised by something you didn't know you needed, but it's easier on your budget to make a list before you enter Legacies. Then you won't get distracted (it's a big showroom!)
Consider donating while you are here
All our proceeds from donated items go to Cancer Support Community, so why not bring along something you no longer need when you head out to Legacies?