Shopping for Used Dining Room Furniture in Cincinnati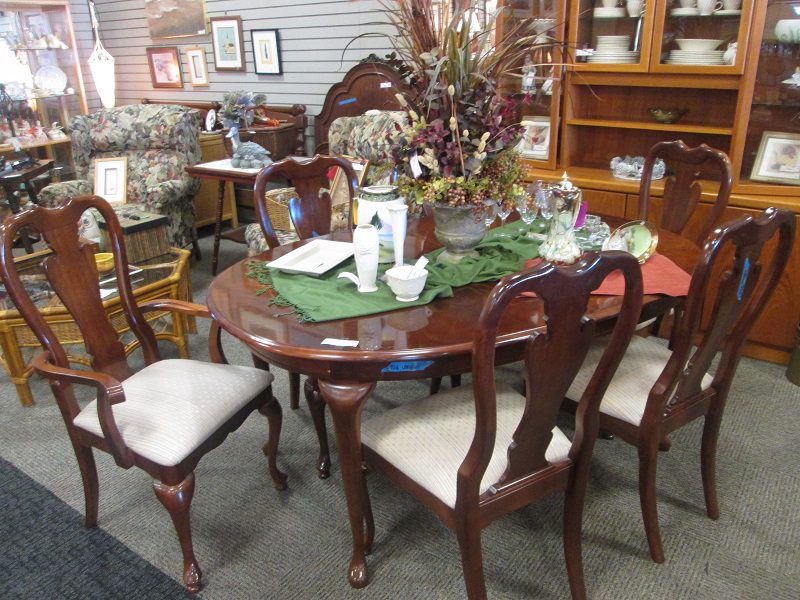 A second-hand dining room furniture store is a great place to find a deal.
You can snag a bargain at a local dining room furniture store like Legacies Upscale Resale. You'll also help the environment by keeping a usable furniture out of the landfill.
As Americans think more about living sustainably, any stigma attached to buying used is disappearing. On that note, Legacies follows all state sanitization procedures for upholstered items. Instagram is loaded with homeowners searching for affordable finds. Vloggers share how to transform vintage furniture to suit your décor.
What to look for at Cincinnati Dining Room Furniture Stores
When shopping used tables and chairs, first try to learn the set's backstory. The store may have information, or you can look online after determining the manufacturer.
Many times, buying used can get you a 50% discount off the original price of a relatively new set. Vintage dining room furniture in good condition is another story, however (see below).
Make sure the table and chairs are sturdy. Look for imperfections and decide whether you can live with them or not. You may be able to sand out and repaint a table to make it look new.
Do your research and decide what you are looking for, what you are willing to pay, etc., so your emotions don't do the buying. Think about what shape, style and color you want; what material you want the furniture to be made from, and how big a table you need.
Investing in a Hot Vintage Brand
Furniture from one of the following companies may increase in value over time. But be careful of scams: flea markets sell look-alikes worth a fraction of the real thing:
Stickley
Henkel Harris
Drexel Heritage
Century
Ethan Allen
Durham
Because Legacies focuses on higher-end furnishings, you can often find these brands on our floor.