Looking For Consignment Designer Jewelry in Cincinnati? Try Legacies!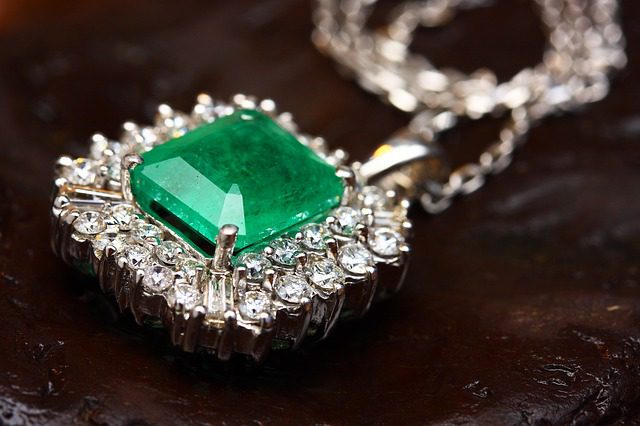 We might not be the first store that comes to mind when you are searching for a special piece of jewelry around Cincinnati, but Legacies Upscale Resale consignment shop in Hyde Park Plaza has an amazing, ever-changing selection of name-brand jewelry at delightful prices.
You can find the enduring style of Michael Kors, dramatic and inspiring pieces by John Hardy, Pandora charms that tell your story, and eclectic items by Anne Klein. Not every time, of course–our merchandise is high quality and priced to move quickly–but that's part of the excitement of browsing the aisles of a secondhand jewelry store in Cincinnati that carries designer brands: you never know what treasures will turn up!
Won't People Know I'm Wearing Secondhand Jewelry?
Not at all. We only sell clean, well-maintained jewelry. Every ring, bracelet, necklace, diamond, pearl or gemstone in our store is ready to wear to your next important meeting, big date or charity ball.
They'll Never Know You Found Your Gems in Cincinnati–and How Little You Paid!
There are many advantages to shopping for pre-owned gold, silver and platinum jewelry from Legacies:
You can find unique items not available in other jewelry stores in Cincinnati
Well-crafted vintage pieces are made from quality materials
The craftsmanship of older pieces is unparalleled today
Classic designs never go out of style
You are helping the environment by 'recycling' jewelry others can no longer use
Best of all, you will pay only 30-50% of the original price of most items at Legacies. And when we have jewelry sales, you can save even more!
Everybody Wins With Consignment Jewelry
Owners of fine jewelry often turn to Legacies when it is time to part with items of high value. They know we have a reputation of offering only top- quality merchandise, so it makes sense to donate or offer jewelry on consignment with lots of life left in it to Legacies. Consigners know our clientele appreciate jewelry that has been well-maintained.
At Legacies, consignors get a fair price, and customers pay less than they would elsewhere. Plus, our share of the proceeds goes to The Cancer Support Community of Greater Cincinnati and Northern Kentucky. Everybody wins!
Authenticated Designer Items
There are plenty of fakes out there being passed off as exclusive designer rings, watches, bracelets, earrings and necklaces. We've seen enough of both to know the difference. When an item comes in, we get the story of where it originated, how many owners it has had, etc.
Wearing a fake Kors or Klein may not matter to other people if they can pass it off as real. But it matters to you, and that's why we take pains to ensure our antique and designer jewelry is authentic. If we say it's platinum, it is!
A Relaxing Cincinnati Jewelry Shopping Experience
Shopping in Cincinnati jewelry stores that carry sought-after names can be less-than-pleasant. Either the sales associate hovers, or is nowhere to be found.
Legacies has a relaxing environment for all your consignment jewelry shopping. Our associates are volunteers, so there is no reason for them to be pushy. They enjoy helping shoppers who want assistance find pieces that suit their skin tone and face shape, along with the shopper's personal fashion sense.
We are fine with you taking your time to find just the right accessory for that first date, wedding or holiday party.
One thing is for sure when your hunt for an important designer piece leads you to Legacies: there is very little chance you will ever find yourself wearing the same ring or necklace as anyone else at a gathering!
Don't believe our designer, vintage, costume and eclectic pieces are unique to the Cincinnati jewelry consignment scene? Come see for yourself!
Legacies Upscale Resale
Hyde Park Plaza
3854 Paxton Ave.
Cincinnati, OH 45209