How to Authenticate a Designer Handbag
May 1, 2023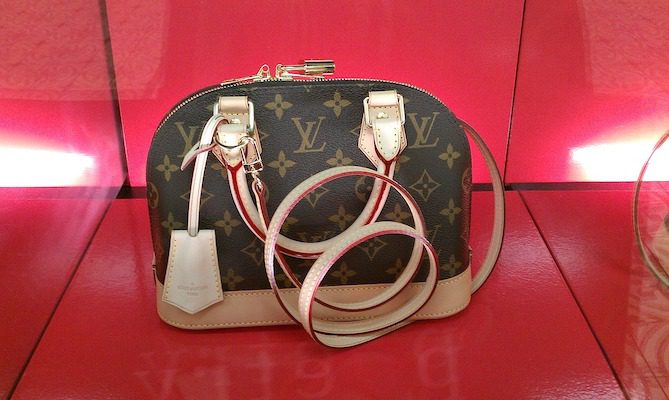 When buying a pre-owned "designer" handbag from a Cincinnati secondhand store like Legacies Upscale Resale, you want to make sure you are getting the real thing–especially if you are paying the designer price.
Fraudulent manufacturers cannot copy everything–their products may look identical, but the details give it away.
The methods described below–adapted from Dallas Designer Handbags–allow the user to easily discern the differences between a real product and a phony.
Construction Details
High-end brands run a thorough inspection of their manufactured products to identify imperfections and flaws. Defective pieces do not leave the factory–and that is how they maintain unparalleled quality.
No copycat can achieve this perfection. The flaws always give them away.
Look for
1. undone stitches,
2. the formation of the stitches,
3. strap alignment,
4. extra threads,
5. loose threads and
6. visual manufacturing defects.
You can easily spot faux buttons, zipper pulls, locks, plates and clasps, because these are the most difficult to replicate.
The brand's logo and name is usually engraved on the metal plate in a certain way. Even if it is slightly off, the purse is not authentic.
For example, a real Gucci bag has "GG" or "Gucci" inscribed in gold metal plates. Original Hermes products come with a 'Hermes Paris made in France' carving on the back of the flap.
Material
Visually, authentication of the material is quite challenging unless you are an expert. But once you have touched and sniffed the material, you know. Only true designer bags hold their shape, odor, and way the material feels to your skin.
Top names pay very close attention to the quality of material used in their handbags. For example, you will never see rough leather used for Louis Vuitton bags.
The material should also not be sticky or oily. It may lose shape and become flexible over time, but you can still see the original geometry.
Serial Numbers
This number on Gucci bags is most often on the inside, sewn on a rectangular or square leather patch.
How these numbers are written varies depending on the model and that's how fraudulent manufacturers make mistakes. In '90s bags, upper case letters were used, with no trademark symbol. However, later craftsmanship is different.
Brand Names
Each manufacturer follows a strict set of rules for typography and color to showcase their names on leather, embellishments and metal plates.
Replicas, on the other hand, often have smudged letters, different fonts and odd typography, in dissimilar colors. Surprisingly, you can even find misspellings in fake bags.
As status symbols, designer handbags cost a fortune. Hermes Birkin bags range from $9,000 to $400,000. Even pre-owned designer handbags cost a lot, so don't expect to get your hands on a Hermes bag for $200. If you find one, it is surely fake.
Shape
If you are familiar with Gucci, you know how much effort the brand puts in maintaining their unique shapes: barrel, low-hanging, distinct geometry or unusual appearances.
Every model retains its shape. Even the most high-quality replica fails to retain a gorgeous shape and appearance over time.
Authentication at Legacies
We do our best to follow the above steps to make sure handbags sold in our consignment store in Hyde Park are truly the brands they claim to be. It never hurts to have another